Hiromi Ishizawa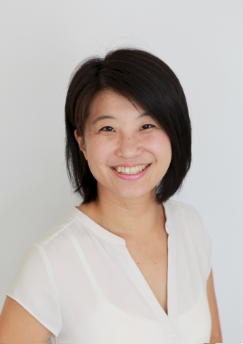 Hiromi Ishizawa
Chair and Associate Professor of Sociology
Core Faculty
---
Contact:
Office Phone:
(202) 994-6897
801 22nd St. NW
Washington DC 20052
After graduating from the University of Illinois at Urbana-Champaign, Professor Ishizawa spent two years as a post-doctoral research associate at the Minnesota Population Center (MPC) at the University of Minnesota. Her research interests are in the areas of social and family demography, immigration, sociology of language, and urban sociology. Her research focuses on the understanding of how immigrants integrate into American society. In particular, her work emphasizes the influence of context, such as family and neighborhood, on the process of integration. She has published work that examines many aspects of immigrant integration, including minority language maintenance, civic participation, health, sequence of migration within family units, intermarriage, and residential settlement patterns among minority language speakers. In addition, she conducts research on another immigrant destination country, New Zealand. Her work focuses on residential segregation and patterns of ethnic neighborhoods among recent immigrant groups and the indigenous Maori population. Additionally, her research project examines life satisfaction among immigrants in Japan.
---
Built Environment and Immigrant Health
Linguistic Incorporation across and within Immigrant Generations using Linked Censuses
The Role of Social Capital in Explaining Volunteerism in Japan 
Life Satisfaction among immigrants in Japan
Mental Health Consequences of Parental Incarceration among Adolescents
Undergraduate Courses:
SOC 1000 - Contemporary Immigration and the Changing American City (Dean's Seminar)
SOC 2101 - Social Research Methods
SOC 2102 - Techniques of Data Analysis
SOC 2169 - Urban Sociology
SOC 2174 - Sociology of Immigration 
SOC 4195W - Senior Research Seminar
Graduate Courses:
SOC 6230 - Sociological Research Methods
SOC 6231 - Data Analysis
SOC 6252 - Immigration and American Cities
Articles
2023. Jones, A., Ishizawa, H., and Samant, P. "Neighborhood and Behavioral Effects on Weight Gain across Immigrant Generations: Evidence from the National Longitudinal Study of Adolescent to Adult Health (Add Health)." International Journal of Behavioral Medicine 30: 731–742.
2022. Jones, Antwan, Fran Buntman, Hiromi Ishizawa and Katherine Lese. "The Mental Health Consequences of Parental Incarceration: Evidence from a Nationally Representative Longitudinal Study of Adolescents through Adulthood in the US." American Journal of Criminal Justice.
2018. Ishizawa, Hiromi, Kazuyo Kubo and Gillian Stevens. "How Changes in Sending Countries Influenced Patterns of Interracial Families through Intercountry Adoption." Adoption Quarterly. 21(4): 270-287.
2018. Stepler, Renee and Hiromi Ishizawa. "Immigrant Voices: How Do Patterns of Expressive Forms of Civic Engagement Differ Across Immigrant Generation?" Societies Without Boarders. 12(2). Available at https://scholarlycommons.law.case.edu/swb/vol12/iss2/3
2016. Ishizawa, Hiromi and Antwan Jones. "Immigrant Neighborhood Concentration, Acculturation and Obesity among Young Adults." Journal of Urban Affairs 38(2): 298-311. 
2015. Allen, Ryan and Hiromi Ishizawa. "State-Level Political Context and Immigrant Homeownership in the U.S." Journal of International Migration and Integration. 16(4): 1081-1097.
2015. Ishizawa, Hiromi. "Civic Participation through Volunteerism among Youth across Immigrant Generations." Sociological Perspectives 58(2): 264-285.
2015. Stevens, Gillian, Hiromi Ishizawa, and Douglas Grbic. "Measuring Race and Ethnicity in the Censuses of Australia, Canada and the Unites States: Parallels and Paradoxes." Canadian Studies in Population 42(1-2): 13-24.
2014. Ishizawa, Hiromi and Dharma Arunachalam. "Ethnic Neighborhoods in Auckland, New Zealand." Urban Policy and Research 32(4): 417-436.
2014. Ishizawa, Hiromi. "Volunteerism among Mexican Youth in the US: The Role of Family Capital." Hispanic Journal of Behavioral Sciences 36(3): 247-264.
2014. Ishizawa, Hiromi and Kazuyo Kubo. "Domestic or International? Factors Affecting Adoption Decisions." Journal of Family Issues 35(5): 627-653.
2012. Stevens, Gillian, Hiromi Ishizawa, and Xavier Escandell. "Marrying into the American Population: Cross-Nativity Marriages in the United States." International Migration Review 46(3): 739-758.
2012. Kubrin, Charis and Hiromi Ishizawa. "Why Some Immigrant Neighborhoods are Safer than Others: Divergent Findings from Los Angeles and Chicago." The ANNALS of the American Academy of Political and Social Science 641(1): 148-173.
2011. Ishizawa, Hiromi and Gillian Stevens. "Who Arrived First? The Timing of Arrival among Young Immigrant Wives and Husbands." Journal of Ethnic and Migration Studies 37(5): 525-542.
2010. Grbic, Douglas, Hiromi Ishizawa, and Charles Crothers. 2010. "Ethnic Residential Segregation in New Zealand, 1991-2006." Social Science Research 39(1): 25-38.
2009. Ishizawa, Hiromi. 2009. "Dynamics of Spanish-Language Neighborhoods in Chicago and Atlanta: 1990. 2000." Population Research and Policy Review 28(6): 721-746.
2007. Ishizawa, Hiromi and Gillian Stevens. "Non-English Language Neighborhoods in Chicago, Illinois: 2000." Social Science Research 36(3): 1042-1064.
2007. Stevens, Gillian and Hiromi Ishizawa. "Variation among Siblings in the Use of a Non-English Language." Journal of Family Issues 28(8): 1008-1025.
2006. Ishizawa, Hiromi, Catherine T. Kenney, Kazuyo Kubo, and Gillian Stevens. "Constructing Interracial Families through Intercountry Adoption." Social Science Quarterly 87(5): 1207-1224. Supplemental/Special Issue on Ethnicity.
2004. Ishizawa, Hiromi. "Minority Language Use among Grandchildren in Multigenerational Households." Sociological Perspectives 47(4): 465-483.

Other Publications
2012. Stevens, Gillian and Hiromi Ishizawa. "Migration and the Measuring of Time." In The Routledge International Handbook of Migration Studies, edited by Steven J. Gold and Stephanie J. Nawyn. London and New York: Routledge.
2006. Stevens, Gillian, Mary E. M. McKillip, and Hiromi Ishizawa. Intermarriage in the Second Generation: Choosing Between Newcomers and Natives. Migration Information Source.
2006. Ishizawa, Hiromi. Child Care Arrangements of Language Minority Children and Care Provider's Language Use.  CSE Report No.674. Los Angeles, CA: University of California, National Center for Research on Evaluation, Standards, and Student Testing.
PhD University of Illinois at Urbana-Champaign, 2006