Glenn Kirschner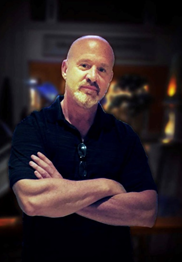 Glenn Kirschner
Professorial Lecturer
Part-Time & Visiting Faculty
---
Contact:
Glenn is a former federal prosecutor with 30 years of trial experience.  He served in the U.S. Attorney's Office for the District of Columbia for 24 years, rising to the position of Chief of the Homicide Section.  In that capacity, Glenn supervised 30 homicide prosecutors and oversaw all homicide grand jury investigations and prosecutions in Washington, DC. Prior to joining the DC U.S. Attorney's Office, Glenn served more than six years on active duty as an Army Judge Advocate General (JAG) prosecutor, trying court-martial cases and handling criminal appeals, including espionage and death penalty cases.
Glenn tried hundreds of cases in his 30 years as a prosecutor, including more than 50 murder trials, multiple lengthy RICO trials and precedent-setting cases.  His cases have been made into major motion pictures (murder conviction of a sophisticated con man who ranin elite DC circles, subject of upcoming film "Georgetown", starring Vanessa Redgrave, Christoph Waltz and Annette Bening) and TV documentaries (defendant Andre Burno convicted of the ambush shooting of an on-duty police officer, subject of the Emmy Award-winning HBO documentary, "Thug Life in DC"). Glenn has lectured at Federal Bar Association seminars, judicial conferences and professional association events.  He has presented at the National Advocacy Center on the topic of homicide prosecutions and taught advanced criminal law at George Washington University School of Law as an adjunct faculty member.  He traveled as a Department of Justice representative to address Ukrainian prosecutors and detectives regarding the U.S. Criminal justice system.   
As an Army JAG, Glenn served as prosecutor at Fort Richardson in Anchorage, Alaska, where he handled dozens of court-martial cases and served as legal advisor to Army commanders on criminal justice matters. He then served as an Army appellate attorney at the U.S. Army Legal Services Agency in Falls Church, Virginia, where he handled death penalty and espionage cases, among others.
Glenn attended Washington & Lee University in Lexington, Virginia and was First-Team All American football player in 1983.  In 1987, he graduated with honors from New England School of Law in Boston, where he was named a Trustee's Scholar. Glenn has received numerous awards, including: the Harold J. Sullivan Award for Fairness, Ethics and Trial Excellence; the John F. Evans Award for Outstanding Advocacy; the Metropolitan Police Department's Chief of Police Medal of Honor; the United States Attorney's Office STAR Award; U.S. Army Meritorious Service Medal; Washington & Lee University Athletic Hall of Fame Inductee; and upcoming induction in September 2018 into the American College of Trial Lawyers.