Desmond Goss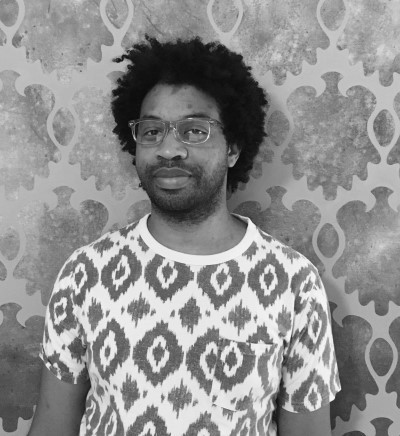 Desmond Goss
Assistant Professor of Sociology
Core Faculty
---
Contact:
Columbian College of Arts & Sciences
801 22nd Street, NW, 409 F
Washington DC 20052
Dr. Goss is a theory-driven mixed-methods scholar-activist, whose research, teaching, and service engages critical analyses of lived experience and power at the intersection of varied sociopolitical structures, particularly white supremacy, capitalism, and cisheteropatriarchy, for the sustenance of radically liberated communities. They are Senior Personnel for the Andrew W. Mellon Foundation's Intersectionality in the American South Collective.
---
Georgia State University, Doctor of Philosophy in Sociology (Gender and Sexuality Concentration)
University of North Carolina at Wilmington, Master of Arts in Public Sociology
North Carolina State University, Bachelor of Arts in Psychology with a Minor in Sociology
Dr. Goss' current research includes:
An exploration of the predictive value of race and Christian religiosity to homonegativity.
An analysis of the experiences and impacts of graduate examinations as a gatekeeping mechanism for (hegemonic) knowledge production.
An examination of the identificatory experiences of Black queer atheists living amid the "Biblical panopticon" of the southern U.S.
Goss, Desmond. 2021. Race and Masculinity in Gay Porn: Deconstructing the Big Black Beasts. New York, NY: Routledge.
Goss, Desmond. 2018. "Race and Masculinity in Gay Porn." Pp. 143-152 in Sex Matters: The Sexuality and Society Reader (5th Ed.), edited by M. Stombler, D. Baunach, E. Burgess, W. Simonds, and E. Windsor. New York, NY: Pearson.
Goss, Desmond. 2016/2017. "A Modern Empire: The Concentration of Media." Pp. 322-331 in Focus on Social Problems:  A Contemporary Reader, edited by M. Stombler and A. Jungels. New York, NY: Oxford University Press.
Blog Posts, Op-Eds, and Videos
Juneteenth Message (Faculty of the African Diaspora Association)
Freedom School Lecture Series: Race, Policing, and Disability (Auburn Avenue Research Library and Georgia State University's Department of Africana Studies)
Teaching for Social Justice & Democracy Speaker Series: Inciting Abolitionist Imagination (Georgia State University's Center for Excellence in Teaching, Learning and Online Education)
When Policy Isn't Enough: QTIPOC Solidarity and Health in Times of Protest (Women of Color Initiative)
Post-Policing Interview with Dr. Desmond Goss (Aloud Podcast)
Unpacking Intersectionality with Scholars (Intersectionality in the American South's Podcast)
Honorable Mention, Sociology of Sexualities' Distinguished Book Award, American Sociological Association
Teaching for Social Justice Award, Georgia State University
Provost's Dissertation Fellowship, Georgia State University
Outstanding Graduate Student Award, Georgia State University
Huel D. Perkins Doctoral Diversity Fellowship, Louisiana State University
SOC 2104 - Contemporary Sociological Theory
SOC 2175 - Sociology of Sex and Gender